How to choose the thickness/softness of the mattress?
by:Bill Chan
1007 browse
Time required for reading:1 minutes
How to choose the thickness/softness of the mattress?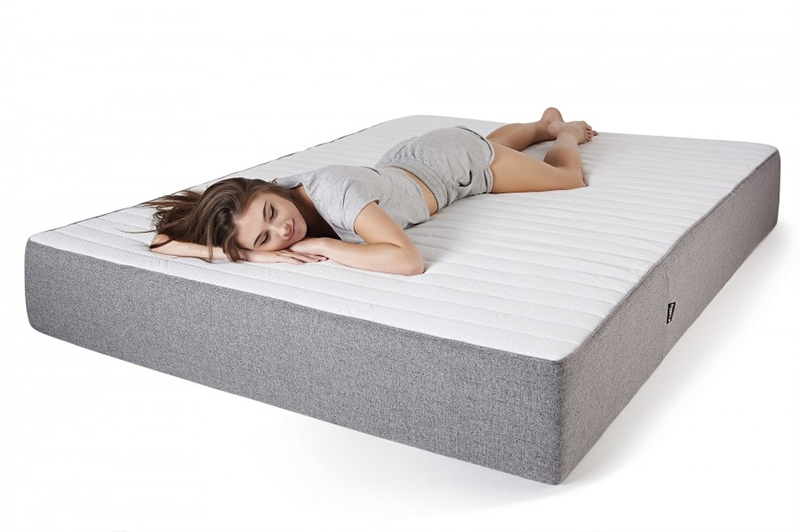 First of all, the thickness should be suitable for your own bed frame structure.
The thickness of ordinary mattresses is 15-24cm, and some are 28cm-30cm thicker. Generally, the overall height of the bed + bed frame is relatively reasonable at 55-60cm, and the pores at the head of the bed should not be ignored.
In order to make the mattress evenly stressed, try not to choose a bed frame with a bow-shaped row frame and a large gap between the slats.
As for the hardness of the mattress, it should be suitable for your body type, weight and sleeping habits.
It is best to go to an offline store and try it out on your side and lying down to see if the degree of subsidence of different mattresses fits your body, allowing the spine and lumbar spine to enter a state of natural relaxation.
It is recommended to extend the experience time appropriately, and move home when you feel comfortable sleeping. Your own physical experience is always the most important parameter, otherwise it doesn't make sense to talk about brand and material.
In addition, the mattresses of major brands are usually guaranteed for 8-15 years, and some are even guaranteed for 30 years. If you look carefully at the after-sales terms, you will find that most of them are only for the spring layer, but the most prone to wear and tear is the upper layer. The soft filling. Synwin mattress guarantee for 10 years of whole mattress. wholesale, retail, project, online selling etc. Choice Sywin, choice the right factory in China.
Submit successfully
We will review as soon as possible