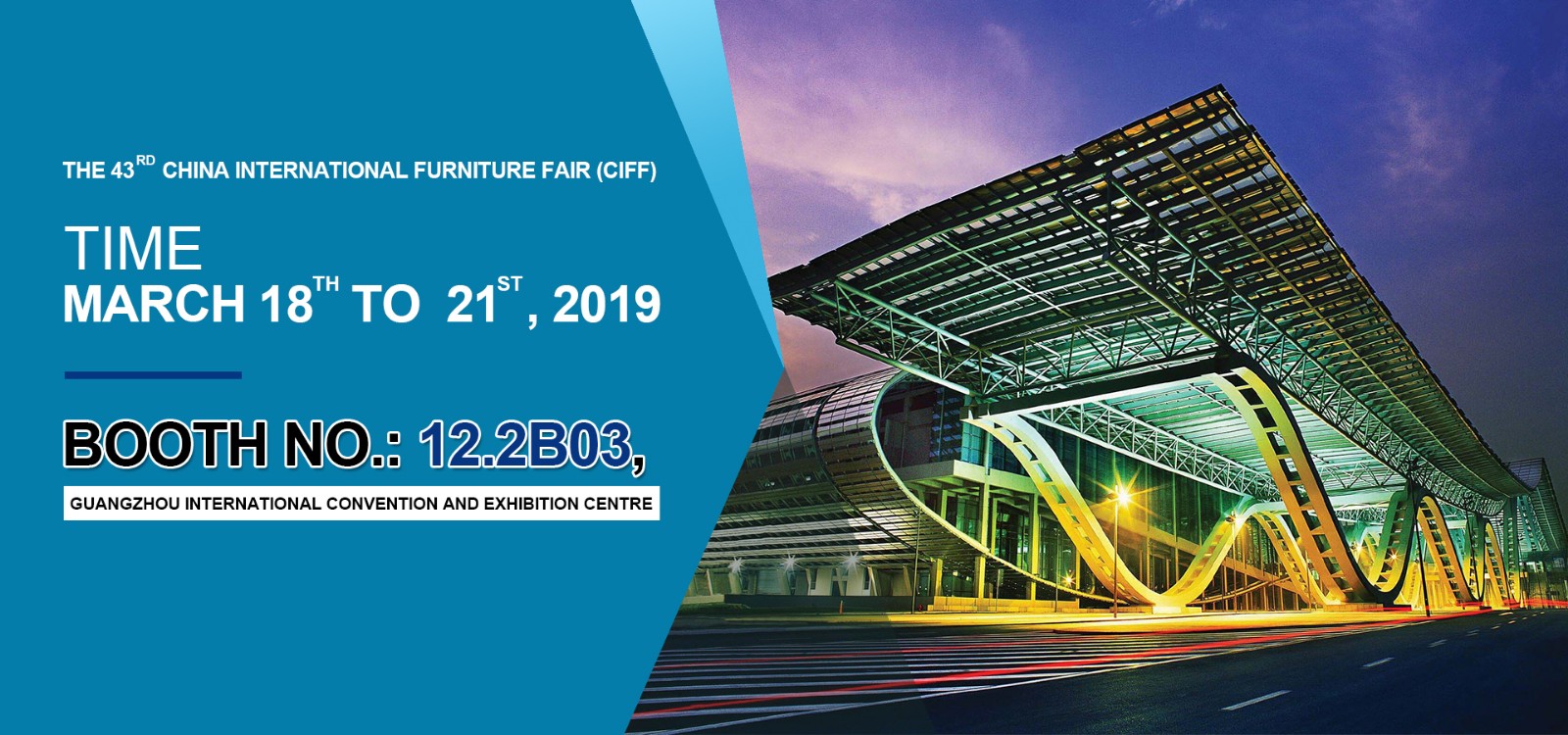 In Pazhou in March, the traffic is like a sea of water. The 43rd China National Fair (Guangzhou) was successfully concluded. The 8th and 21st, 28th and 31st March, a total of 8 days of grand house feast, more than 4,100 exhibitors became the global focus for a time, attracting 195,082 professional visitors from home and abroad attended the meeting.
The second exhibition of the exciting China National Expo (Guangzhou) is in full swing. Numerous opportunities are gathered here, and many high-quality exhibitors and large-scale professional visitors gather together. What experience did they experience in the feast of the furniture upstream and downstream? Let's see what they say.
The 44th China (Shanghai) Home Expo
To the professional audience of 91,623 people with commercial value
2000 exhibiting companies
Civilian modern furniture exhibition area:
Living room furniture, bedroom furniture, software, sofa, dining room furniture, children's furniture, youth furniture, custom furniture
Civil classical furniture exhibition area:
European furniture, American furniture, neoclassical furniture, classical upholstered furniture, Chinese mahogany furniture, others
Jewelry / Home Textiles Pavilion:
Lighting, decorative painting, decorative utensils, household ceramics, photo frames, artificial flowers, carvings, phonographs, telephones, clocks, small pieces of furniture, home furnishing fabrics, bedding, craft home textiles, carpets
Outdoor home exhibition area:
Outdoor furniture: patio furniture, leisure tables and chairs, sunshade equipment, outdoor furnishings and supplies. Garden life: barbecue supplies, tents, tents, gardening decoration, tools and equipment: garden planning and maintenance, flower plant maintenance equipment, garden tools
Office commercial and hotel furniture exhibition area:
Office furniture: office furniture, bookcases, desks, safes, screens, lockers, high partitions, filing cabinets, office accessories, other hotel furniture: hotel suite furniture, hotel mattresses, banquet furniture, hotel sofas, bar tables and chairs Commercial furniture: furniture for public places (airport furniture, theater/auditorium furniture, etc.), public seating series, school furniture, laboratory furniture
Furniture production equipment and accessories accessories exhibition area:
Machinery: Edge banding machine, wood processing, drying equipment, engraving machine, cutting machine, cutter, saw blade, pneumatic tools, mattress, sewing equipment, others
Ingredients: hardware accessories, chair accessories, aluminum profiles, plates, stone, soft furniture materials, packaging materials, PVC, veneer materials, fabric, leather, chemical raw materials, other.
Synwin attending the Fair again.
Less people know Synwin, Here is the simple introduce of Synwin mattress: Located in China Guangdong, we are one of the biggest exporting mattress manufactory.
We produce the main material(spring and non-woven fabric) by ourself.
We are also one of the biggest mattress spring(pocket spring, bonnell spring, continuous spring) and non-woven fabric manufactory too.
This time we carry different mattresses with new design.
New arrival: