Celebrate Synwin's 12th Anniversary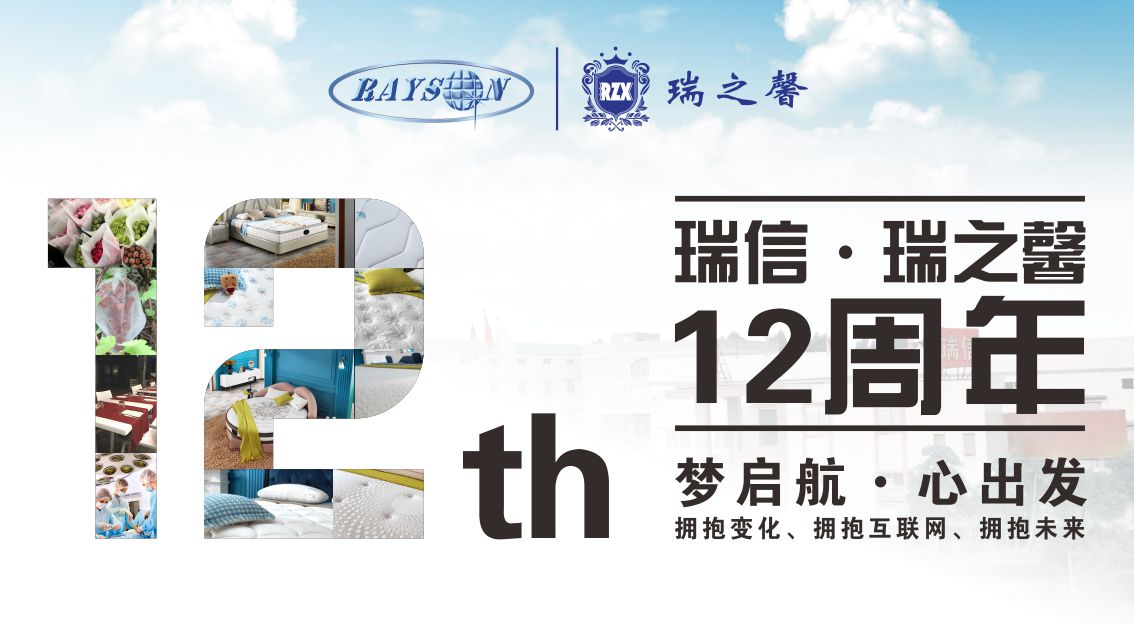 This is a day worthy of our memories of Synwin. It is also a great time for each of our Synwin people, because today Synwin has been in business for the 12th anniversary. This time we set up a banquet to celebrate the company's rapid development. Thank you for your support and help. Synwin's focus on spring mattresses and non-woven products are sold at home and abroad.

Here are the photos we celebrated: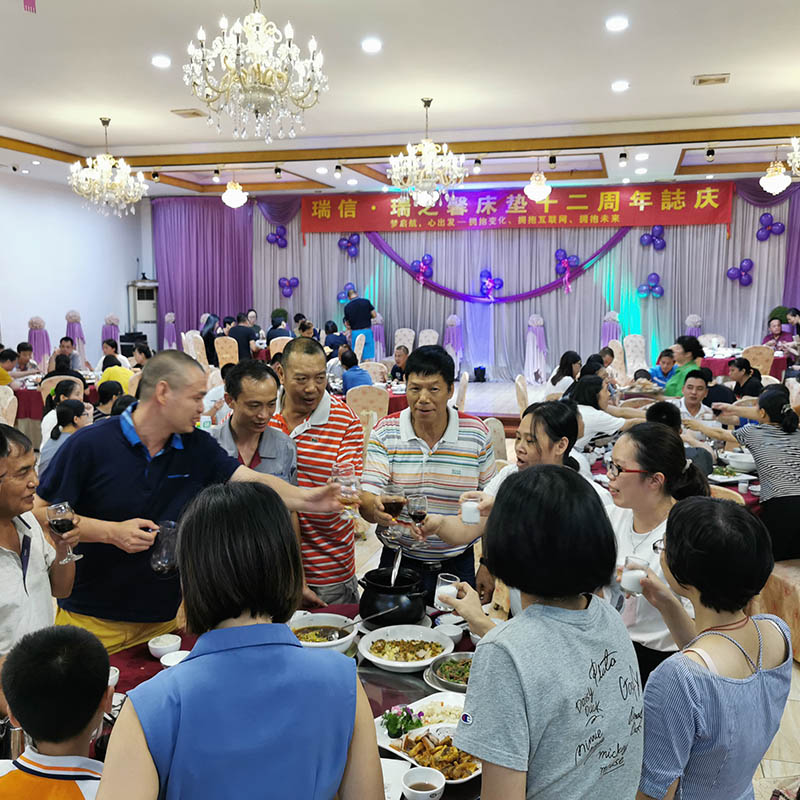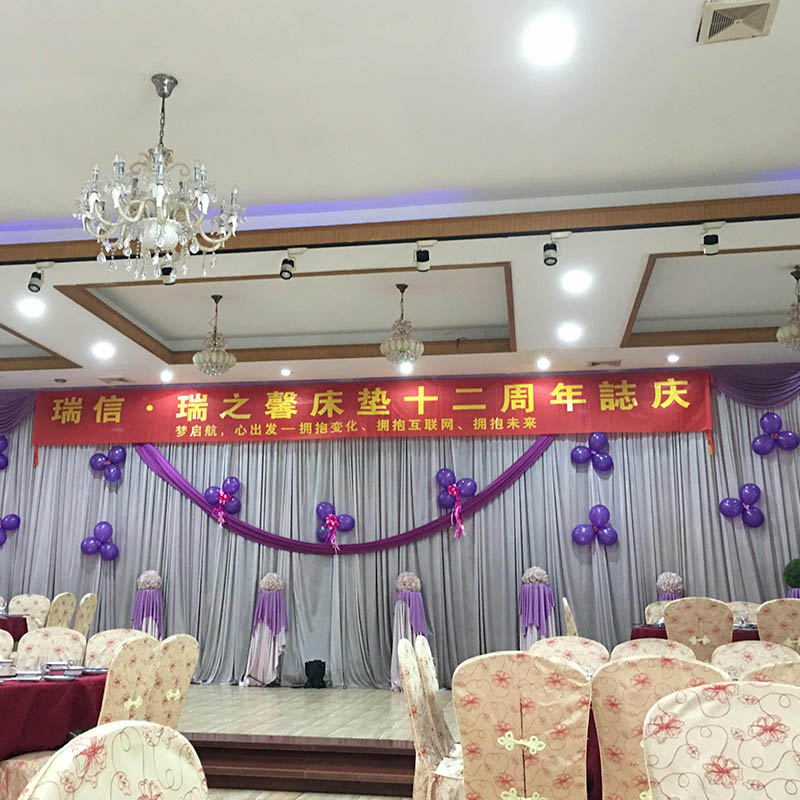 All Synwin people are very touched. This evening, we are all proud of the company's development:

Review Synwin:
Synwin Mattress is an excellent brand of Synwin Mattress Factory, a subsidiary of Synwin Global Limited.
The company's production base is located in Shishan Town, Nanhai District, Foshan City, adjacent to the international furniture manufacturing center Foshan Shunde. The geographical position is superior and the traffic is developed. It is only 30 minutes drive from Guangzhou Baiyun International Airport.
Synwin Global began to produce spring bed nets for mattresses for many well-known mattress brands at home and abroad in 1989, including bagged independent springs for high-grade mattresses, Bonnell round springs for economical mattresses, and first-line Three international mainstream series of wire bed nets. After more than 20 years of unremitting struggle, Synwin Global Co., Ltd. has developed into one of the largest mattress spring bed net suppliers in Asia and the world.
With its strong mattress spring production capacity, world-leading production equipment, and mature craftsmanship of technicians, Synwin Global began producing finished mattresses in 2007 and has successively established internationally in China, USA, Germany, Malaysia and other regions. The Furniture Fair promotes the "Synwin Global" sleep mattress brand and has achieved remarkable results, which is highly favored and trusted by international furniture buyers.
The promotion of "Synwin" and "Morning Dream" two mattress brands is to better serve the Chinese consumers. According to Chinese sleep habits and body structure requirements, professionally designed mattress styles that meet different sleep requirements, and created a spring mattress, plus brown mattress, sponge mattress, memory foam mattress, natural latex mattress five major mainstream Bed mattress series. Good quality creates a global reputation, and good service wins the reputation of the people. Scientific production management system, rigorous quality control system, warm and thoughtful sales concept, and perfect after-sales service are the confidence guarantee for us to build China's top ten mattress brands. It is also the best choice for you to choose Synwin mattress as your sleep companion.

Welcome to our factory to check more. (www.springmattressfactory.com)